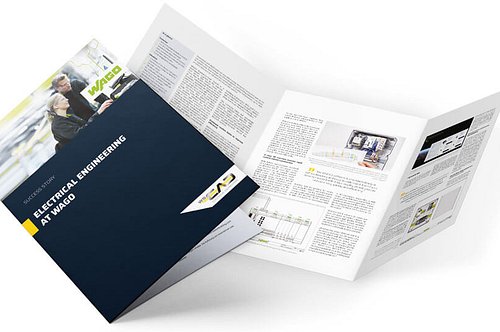 Do you have to react to increasing cost and time pressures and are looking for new possibilities to optimize your electrical engineering? We at WSCAD would like to cordially invite you to join an free webinar on 06th October 2020 from 10:30am – 11.30pm (IST) which will focus on showing you innovative ways to save engineering time and ways to increase the quality of your electrical designs.
The webinar will give you an insight into the use of impressive array of functions and features available in the WSCAD SUITE to automate repetitive processes and routine tasks and also enable you to speed up your electrical design process to work faster, better and easier. Whether you are involved in maintenance or electrical and cabinet engineering, the webinar will have something for you.
You will also have the chance to chat LIVE with our electrical CAD experts and use their tips & tricks for your success.
SIMAC Industrial & Electrical Services
WSCAD Webinar
We are here for you!
Write us an e-mail or get in touch by calling one of the numbers below:
INDIA : +91 96666 80568
+91 96666 80569
Kind regards & Stay healthy,
Your WSCAD Team India
You may revoke your consent to and the delivery of the newsletter at any time with future effect by clicking "unsubscribe" at the end of each newsletter.
Get the complete WSCAD SUITE X PLUS demo and try it, including all the modules for free.


Simply fill in the form here and we will send you an e-mail with the download link of the SUITE X PLUS demo version
Discover in our success stories with Caterpillar, WAGO, Hosokawa and many more about how WSCAD SUITE X PLUS can help you to eliminate routine tasks and improve efficiency.
Newsletter – always up to date
Get exclusive offers, helpful tutorials and interesting events in the WSCAD newsletter. Stay informed and use our newsletter service with exciting news and topics from the electrical industry.