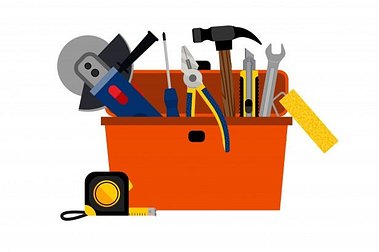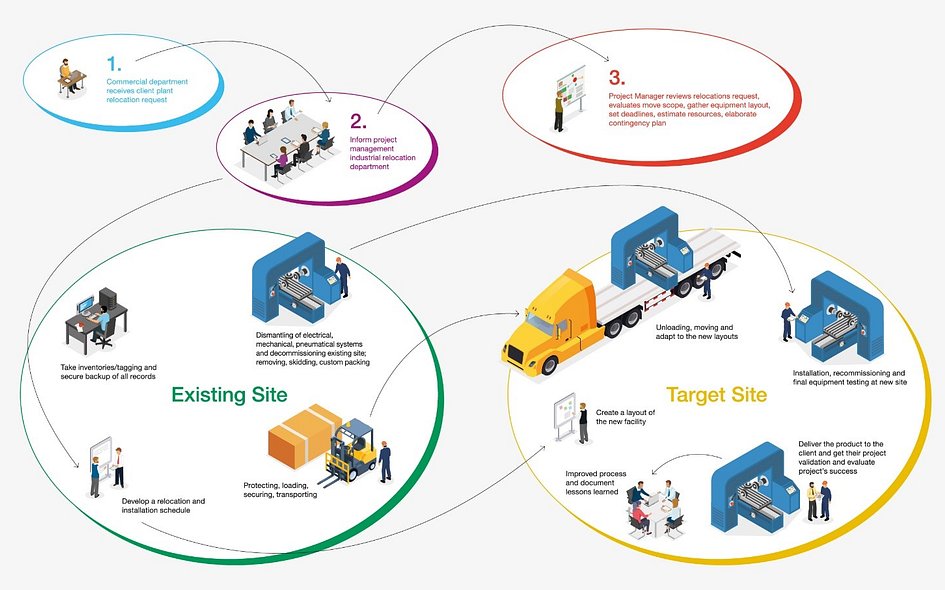 You can't afford delays, cost overruns, or excessive downtime in production.
You need a seamless, comprehensive plan. You need a partner who is an expert in handling industrial relocations. You need someone who can manage the relocation so you can run the business.
In short, you need SIMACIES Industrial Relocation Services
You're not in the relocation business, so why try to manage the process yourself? With SIMACIES, you get a team with decades of world-wide relocation experience. We manage the process for you so you and your team can focus on running your business.
At SIMACIES, we help companies just like yours all around the world, with so much depending on your move going well, go with the experts!"
With SIMACIES industrial relocation services, you get:
Quality Assurance. We identify potential risks and then pack to minimize those risks. On the receiving end,

we inspect for quality and take quick action to resolve any defects or damage.
Transparancy. From start to finish, we utilize sophisticated technology to monitor the entire relocation

process.

Flexibility. We pride ourselves services that can include complete plant closures, rigging services and short-

term or long-term warehousing situations.

Experienced labor and oversight. When it's time for the relocation, implement the plan.

That could involve packing your Don't make your industrial relocation any harder than it needs to be. Bring

in an experienced and trusted partner to handle every aspect of the move for you. Contact us today to start

the conversation. One of our industrial relocation consultants would be happy to discuss your project with

you.
Looking for Professional Approach and Quality Services ?
Relocation Manufacturing Lines
Inspection work orders emphasize inspecting and reviewing assets, machines, and equipment. It can be considered as an initial part of preventive maintenance. In this process, assets are inspected closely to find if there are any issues.
This maintenance strategy is very effective for those organizations which are equipped with a lot of assets. In this maintenance work order, activities are done such as a routine checkup, lubrication, cleaning, oiling, air filter change, etc.
One of the main goals of the maintenance activity process is to find the potential problem if there are any. It has been proven that this maintenance strategy has been working better than others. As it provides several advantages to the organization
When an emergency work order arrives then its work priority is high. In this, assets and machines are brought back in running condition on an urgent basis to save assets & control damage.
Another aim is avoiding all types of threats to human lives, the property of the organization. The emergency work order needs to be finished as quickly as possible.
This type of maintenance comes under scheduled maintenance. Depending on the company size and equipment they have got, routine maintenance can occur on a weekly, monthly basis, as per the company's requirement.
Co-ordination of services with the building programme

Integration with other specialist services and subcontractors

Lean construction techniques

Full programme management utilising fast track solutions where feasible
We provide headache-free turn-key solutions, taking responsibility through commissioning, staying on the job until your systems are running to perfection, exactly as we drew them up.
When an organization does not keep its assets maintained then asset breakdown occurs eventually. This is where maintenance work order comes into play! A perfect maintenance work order permits you to schedule maintenance that can be performed on time.
What Are the Different Categories of Maintenance Work Orders?
There are different categories of maintenance work orders are as follow:
We have the capabilities and experience to deliver a quality mechanical installation service across a wide range of industries and within some of the most sophisticated environments.
Skilled in the installation of a wide range of mechanical plant and equipment, our core team of engineers and fitters provide a flexible, efficient and cost-effective approach to mechanical installation.
To meet your business needs and your project objectives, ensuring:
Different Categories of Maintenance Work Orders